Vladimir Putin's special military operation in Ukraine has entered its 81st day, and while Western reports of Russia's losses in terms of soldiers and equipment abound, they have also spoken timidly about Moscow's gains from Kyiv.
Vladimir Putin gains from Ukraine
The Russian leader, Vladimir Putin, reaped several gains from his own military operation in Ukraine, including the following:
1- Kherson and Donbass included
The assistant in charge of the civil-military administration in Kherson Kirill Strimosov said that the authorities established by Moscow in the Ukrainian region of Kherson will ask Russian President Vladimir Putin to annex the region, adding that there will be a request addressed to the Russian president to annex the region as a full part of the Russian Federation.
For its part, the Kremlin said today that it is up to the residents of the Kherson region in southern Ukraine to decide whether they want to join Russia.
Yesterday, Bloomberg said that Kherson began trading the ruble currency and they forgot their national currency, the hryvnia, adding: Apparently, Ukraine lost Kherson just as Crimea and the Donbass.
2- The source of Ukrainian wheat
Kherson's importance lies in being one of the sources of Ukrainian wheat, and indeed, reports circulated that Moscow managed to seize 20 million tons of wheat, corn and other grains that were destined for export to Europe.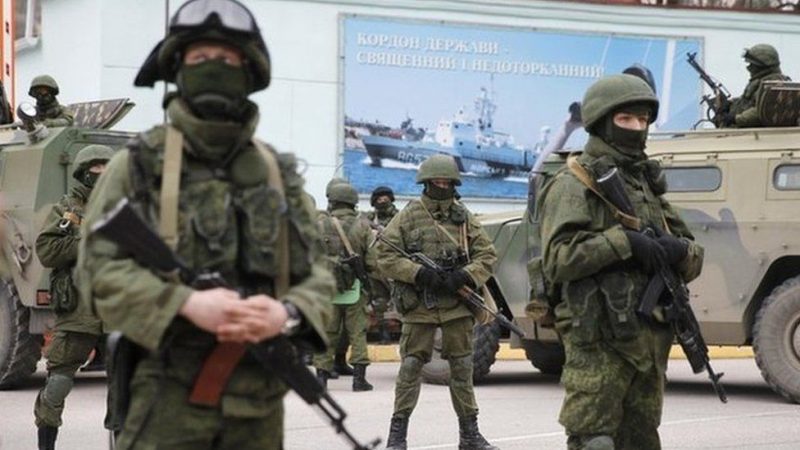 3- Economic growth
Two days ago, Bloomberg agency identified the currencies that rose the most against their American counterpart this year, and the Russian ruble has become the world's leading currency in terms of strength against the dollar in 2022.
The exchange rate of the Russian currency has risen since the beginning of this year by 11% against the US currency, thanks to the strengthening of the Russian authorities' measures to confront Western sanctions, in particular imposing capital controls and obligating exporters in Russia to sell the bulk of the Russian currency's proceeds.
The Russian currency is trading today at the level of 64.50 rubles per dollar, after it had fallen in the second half of last March to historical levels, as it exceeded the level of 140 rubles per dollar.
In addition, the growth rate in Russia during the past four months increased by 0.3%.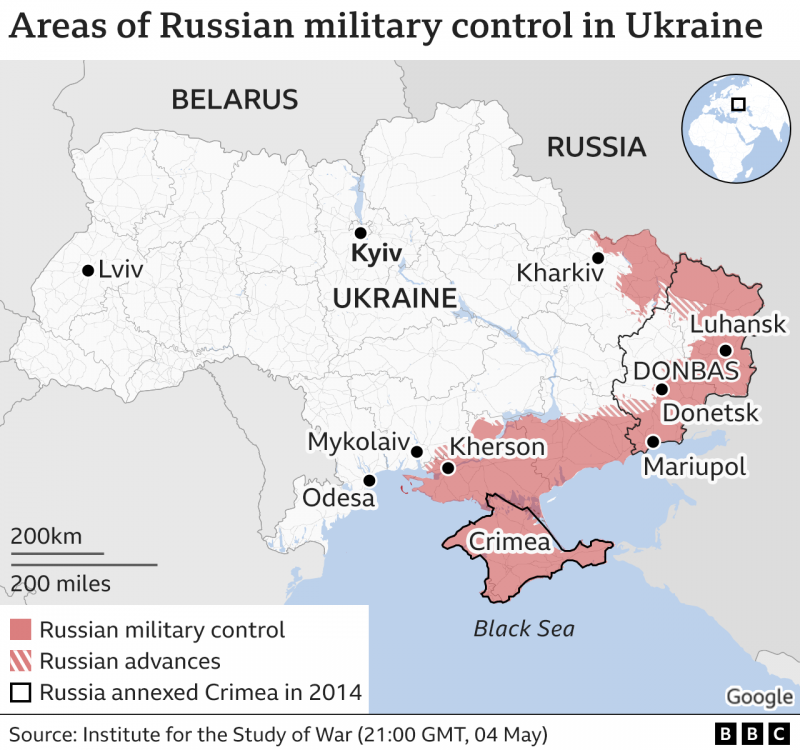 4- Mariupol city
According to Reuters, in April, Vladimir Putin declared victory in Ukraine's biggest battle, declaring the liberation of the port city of Mariupol and the siege of the Azovstal steel plant.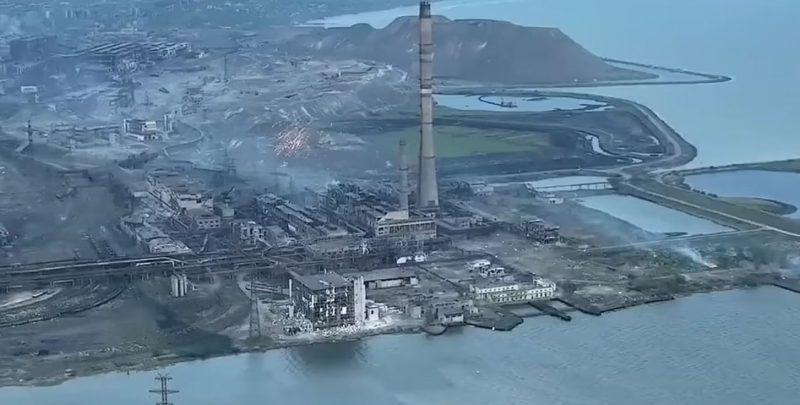 In a televised meeting in the Kremlin, Putin congratulated his defense minister and Russian forces on the successful completion of the combat efforts to liberate Mariupol.
It is reported that on May 10, US President Joe Biden said that he is concerned that the Russian leader has no way out now, and political analysts have interpreted this sentence, saying that it means that Vladimir Putin is extending the war; Perhaps because it benefits both economically and politically.